Our friends over at Kasamba were kind enough to provide us with their astrology insight on what 2020 will be about. Read on!
At the dawn of a new decade, find the predictions based on astrology for your 2020 horoscope. Will the planets be favorable to you? Love, health, professional life, all sign by sign forecasts for 2020.
Born under the sign of Aries, in 2020, You will achieve an important goal for you! Your emotional life is not the priority of the year, but your loved ones, who love you very much, will adapt to your beautiful evolution of life. Everything is happening, or almost! You change jobs, find a job, or get promoted! More ups than downs, on the finance side! As you will not count your efforts to get the job of your dreams, you should not forget to move, to maintain your form in one way or another! And for the good times of 2020? There will be two, February to early March, to seduce and be seduced, and from July, Mars, the warrior planet, will boost you and develop your capacity to surpass yourself until the end of the year!
Born under the sign of Taurus, in 2020, you cross borders and leave your comfort zone. There will be two fairly open periods on the heart side, February to the beginning of March, to seduce and be seduced, and from July, March, the warrior planet, will boost you and develop your capacity to surpass yourself until the end of the year. ! Do you impose yourself at work? Do your ideas appeal, do they attract attention? Now is the time to impose your style! And then, good news, an activity that started last year, settles in over time. For the wallet, it is obvious, it will be less hectic than in 2019! It will be about making your property grow, as you know how to do it! There will be meetings, attractive, and trips. Protect yourself from the sun, from the cold, depending on the destination! And for your good times of the year, From March to early April, you conquer the loved one and you have all your chances!
Born under the sign of Gemini, in 2020, you draw on your resources to be reborn and to surpass yourself. Mi Corazon! Oh it's simple, you'll be thirsty for passionate feelings and embraces, so watch out for sparks! And you will listen to your feelings, even if it means doing work on yourself. At work, an unexpected proposal could shake up your plans. This year, what you will fear above all else, is boredom. Move on ! Wallet level rejoicing, including about your inner wealth. Health before all ! If something is wrong, don't put it off until tomorrow, make an appointment. Be Happy! With Venus, from April to early August, life will obviously be better.
Born under the sign of Cancer, discover your horoscope for the coming year. In 2020, escape, thanks or because of the Other, you commit yourself for real, or else, you break the lines. Cancer, in 2020 your major asset is relationships. In the private sphere as in that of public life, you are attentive to the desires of the other. If you are already accompanied, you decide whether or not to continue this relationship. And if you are a heart to take, you will have a thousand and one opportunities to meet people, and perhaps The meeting! This year, it will be essential to be thrifty, to bounce back better. Being surrounded, well surrounded, will be your best remedy! From August to the beginning of September, Venus and Jupiter create the ideal climate for an attraction, and a realization who knows?
Born under the sign of Leo, in 2020, the ant this year is you. You will work hard, so watch your health! Lion, in 2020 your major asset is attendance. A word of advice: take care of yourself throughout the year. You will fly to the aid of vulnerable people, in their body, in their being. Yes, but what about you? Fortunately we are watching over you, one person in particular, will be by your side. In a motivating and very invigorating context, you make your place and you are often valued. Same thing if you are looking for a job, your efforts are paying off. On the money side, follow your intuition, it will not betray you in your decisions. You will have to manage your stress. Faced with the challenges at work, recharging your batteries is a necessity. Your lucky star, it's September to shine a thousand lights!
Born under the sign of Virgo, in 2020, you gain confidence and have a better self-esteem. Virgo, in 2020 your major asset is creativity in all its forms! And love with a capital A. In 2020, you will have met the man, the woman of your life, or even because you will have given birth to a child or an artistic creation. Whether or not you are looking for a job, you are spotted for your talents, yours, and not those of another! Take advantage! You develop your personal qualities, and that appeals very much! No doubt expenses for a party, to celebrate an event, or an event. Do not hesitate to take time during the week to speak, to remake the world, in order to feel calm! October is yours! With opportunities to laugh, and to love hard!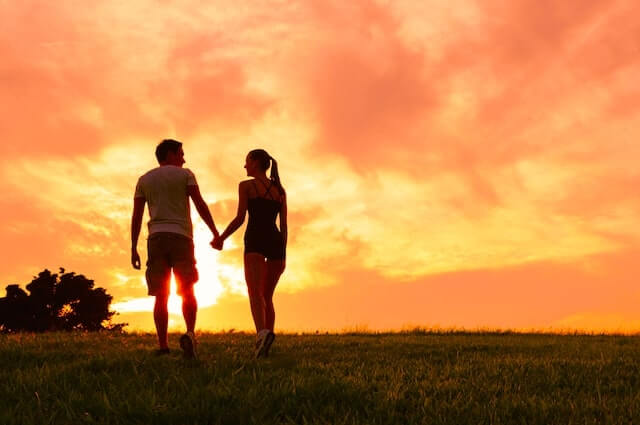 Born under the sign of Libra in 2020, priority to your home. Your actions and decisions depend a lot on your loved ones. Libra, in 2020 your major asset is cocooning with the need to feel comfortable under your roof, even if it means changing it. Corazon! In a word, for the family, which is growing, or because one of the children is leaving … And then, some move, or undertake work. If you change your home, if a family event is happening, everything else follows, your professional life, and your activities too. You will be skillful negotiator! And if you spend to improve your living environment, it is rather a good thing, right?!? Listen to your pretty person: if you overdo it, press pause. November will be a very pleasant month from all points of view, including forging new ties.
Born under the sign of Scorpio in 2020, you broaden your field of vision, and set off to discover new horizons. Scorpion, in 2020 your major asset is a change of scenery with a trip, a connection, which inspires you greatly. What is coming? You will communicate! And all it takes is a letter, an email, or a phone call, some will even move, and from there, a union will be born! Siblings will also be valued throughout the year. A trip, or a professional meeting, will have positive repercussions. And do not hesitate, take up studies, take training, they will give you wings for the future. No matter what material, if you like, you don't count, or more. There will be the unexpected, so keep a healthy lifestyle. From the end of November to mid-December, your emotions are released, everything is possible.
Born under the sign of Sagittarius in 2020, your finances certainly, but also your psyche and its treasures, are in the foreground. Sagittarius, in 2020 your major asset is material and spiritual enrichment. It is as much a question of your capital in the bank as of your inner wealth. In spring and this summer, you have great feelings, with results for 2021. Bet on your personal talents, which will be noticed, and who knows, pay will follow. It's all about 2020! You will know how to seize the right moment to go for it. You invest to be well. You may be more concerned with how you eat. Meet in mid-December, but also from April to early August, with an unrivaled relationship.
Born under the sign of Capricorn, in 2020, everything takes off, you achieve your ends, hope is reborn … It was time, right! Capricorn, in 2020 your major asset is fulfillment in the area you particularly love. Your friends of the zodiac open the way for you to release your emotions. Owl ! You will finally breathe and love whoever you want. We count on you, you will ensure, to do the best on this subject, with success at the end of the road. Finances, they will follow, even if you still have to watch out for grain. Little by little you find your beautiful energy. In March and October, it's champagne, with opportunities to celebrate an already established union, or a new story begins. And then the look of the other makes you feel beautiful, beautiful, irresistible.
Born under the sign of Pisces, in 2020, new contacts, useful and pleasant, and a festive project that sees the light of day. Pisces, in 2020 your major asset is your sixth sense, your intuition. This is a real chance. You have flair, use it. Oh, you will have opportunities to live strong moments with your chosen heart of the moment, or with a new acquaintance. And when it comes to children, it will too. Note that you will make a selection in your friendships. It's a good year to find a clientele, an audience, and canvass. Follow your aspirations, what you are good at. Be careful not to squander your small fortune, be half cicada half ant. If you are celebrating, beware of excess. Pace yourself. Mid-January to early February, sentiment side, it's your turn to win the bet. All in delicacy.
We hope this article can guide you this year.
Sponsored by Kasamba.
Categories: Astrology