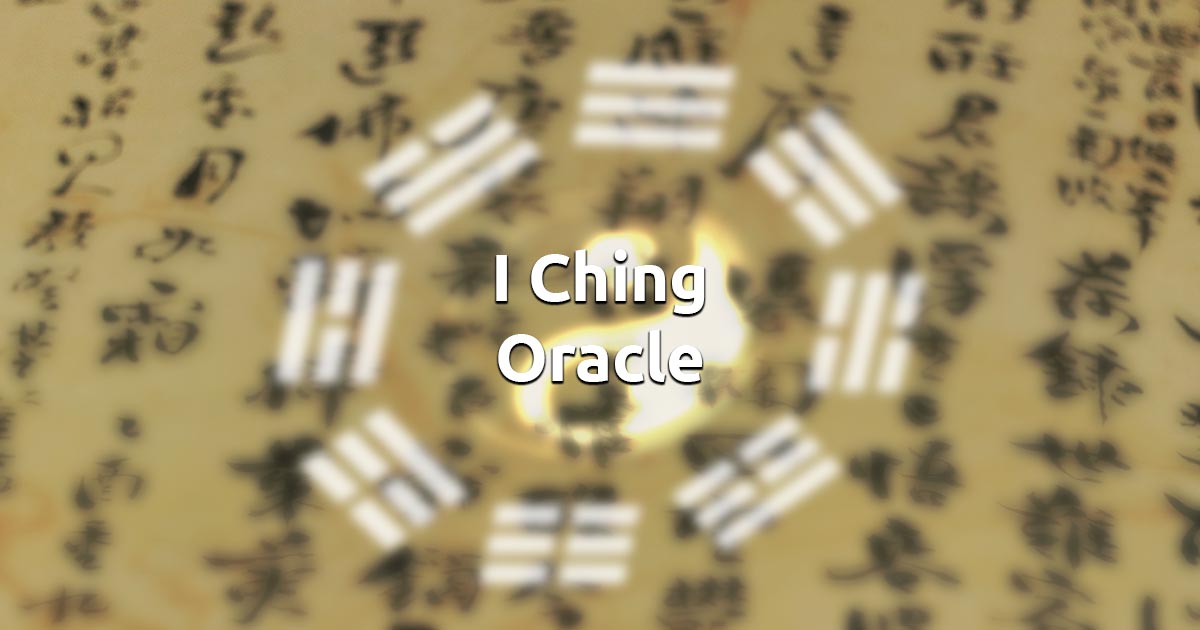 I Ching (also known as Yijing, The Book of Changes, 易经在线) is a Chinese divination oracle with great and mysterious power. The Book of Changes is one of the most baffling and powerful creations of man. People have used this fortune-telling method to look into their future since ancient times, for more than 3000 years.
Consulting the I Ching is an excellent way to understand the changes in your life and see what awaits you in the future. The Book of Changes will greatly help you understand key events in your life that have led you to your current situation and direction. This oracle reflects what is happening in your subconscious mind and reveals the influences of the unseen forces that are responsible for the changes in your life.
I Ching uses 64 hexagrams that are believed to contain and carry with them the secrets of the universe. It is a widely accepted fact that these symbols and characters have the power to reveal important hidden details about life situations and foretell possible development.
With the help of your intuition, our free online I Ching oracle will answer all of your questions and navigate you through the difficult times. It will enable you to see the truths shining through surface appearances, restoring your connection to a deeper flow. Give yourself a moment to breathe and become aware of what you seek. Focus your feelings on what is bothering you and select a hexagram to begin your free online I Ching reading session.

































































Please wait...
All readings from this category: